Nursing Homes in Euless, Texas
Our data for Euless, Texas is based on just one nursing home we found there. We gave the city's only nursing home a grade of B-, which is a a solid score. This is just about average by national standards, which is nothing to be ashamed of. You may be satisfied with this nursing home. If you are searching for additional options, you're just going to have to look to other cities.
Despite receiving a somewhat average overall grade, this city's only nursing home performed especially well in our inspections category. In fact, it received a nearly perfect inspection report this year. As a result, it received one of our highest ratings in that area with an A. Inspection grades account for a host of factors found on a facility's inspection reports. One of the most important criteria we consider is the number and severity of deficiencies. Places with better grades in this category generally have very few severe deficiencies. This city also earned an impressive short-term care grade. We awarded it a B in this area. In the other categories we looked at, Euless earned a C for its long-term care score and a grade of D in the area of nursing. Although we found its other categories to be acceptable, this nursing grade isn't a great sign for nursing staffing levels.
Showing 26 nursing homes ranked by overall rating.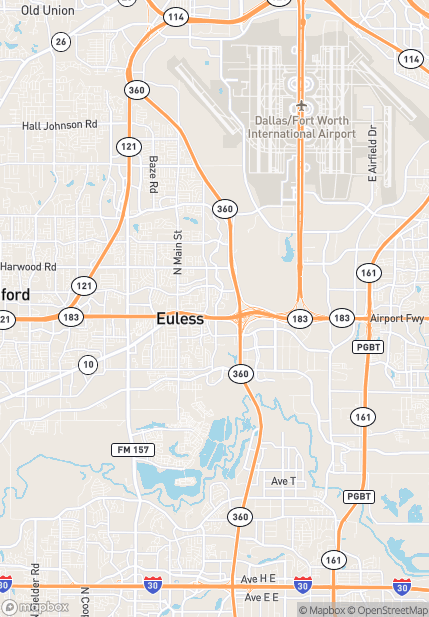 Expand Map