Nursing Homes in Lithonia, Georgia
Our data for Lithonia, Georgia is based on a single nursing home we found in the city. We gave the city's sole nursing home a grade of C, so it may be worth looking at. This score is below average by national standards. Although this probably isn't a bad option, we wouldn't blame you if you want to explore other cities to see what they have to offer.
This city's only nursing home received a somewhat average overall grade, however, we really wanted to point out its nearly perfect health inspections in recent years. We gave them an impressive grade of A+ in this category. Inspection scores account for a host of factors included in a nursing home's inspection report. One of the most important criteria we rely on is the quantity and severity of deficiencies. Facilities with better scores in this area typically have few of these severe deficiencies. The second highest grade we gave this place in any category was its short-term care score, where it received a B-. Lastly, Lithonia received a C for its nursing score and a grade of D in long-term care. Even with otherwise respectable category grades, this city's poor long-term care score may be an issue for many people.
Showing 16 nursing homes ranked by overall rating.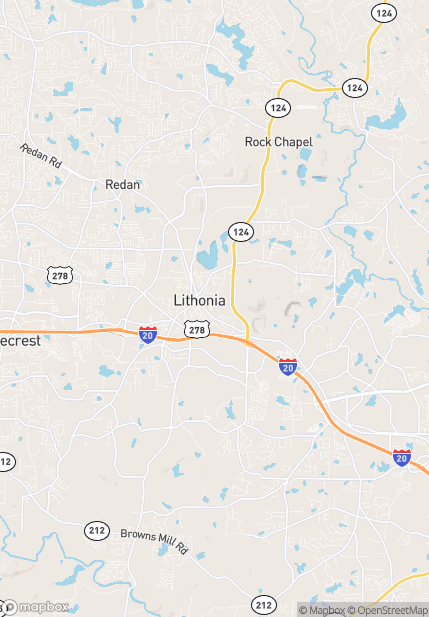 Expand Map